What is it with Weston Florida, and insurance adjusters? Weston is not a big city (pop. 70,000 or so) but we do seem to have more than our fair share of insurance adjusters. Maybe it's because of the weather.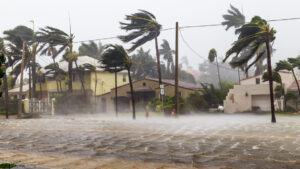 We are, after all, likely to suffer from hurricanes here, and of course they can do some serious damage.
The big problem is that insurance companies don't like paying out. Despite what they may claim in their advertising, it stands to reason that they don't enjoy paying claims. It is a simple question of their bottom line. They make their money from collecting premiums but when they pay out, they lose money. So, the less that they pay and the more premiums they rake in, the bigger the profits are at the end of the year. It's that straightforward.
That is why they employ what are known as loss adjusters. These people are supposed to be independent and investigate each claim and advise the insurance company on what it should pay and what is not acceptable in a claim. But since the loss adjuster is paid by the insurance company, it is fairly obvious that he or she is unlikely to "adjust" the claim in your favor. Furthermore, if a case goes to court, the insurance company will also employ the services of extremely expensive attorneys in order to argue its' case in the hope that the court will not make an award in your favor either.
This Is Why You Need Us
All of this is why, if you have an insurance claim in Weston, Pembroke Pines, Miramar or other communities in and around Fort Lauderdale, whether for storm damage, fire, flood, mold, or any other structural damage to your home or business, you need the services of Weston, Florida, insurance adjusters who will work on your side in order to get you the compensation that you deserve. After all, if the insurance companies do it, there is no reason why you shouldn't as well. And that is what we do for you here at All Claims Solutions.
As licensed public insurance adjusters serving Broward County and all of South Florida, we are here to get you the full amount of your claim as opposed to the paltry amount that the insurance company may be offering you.
The good news is that we don't charge you anything unless, or until, we get you the settlement that you deserve. Only then do you pay us our agreed fee. So, there is really no reason not to use us as your Weston, Florida, insurance adjusters, because you cannot lose. You either get paid or you pay nothing.



More Posts You May Find Interesting