In Broward County there are just short of 829,000 households, and the vast majority of them have insurance. Certainly, there may be a few people who are prepared to take a risk, but the majority will be covered.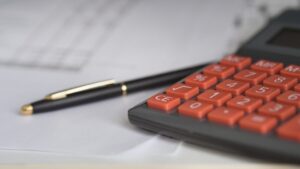 The average cost of home insurance in Broward County is $3,453 a year, or $218 a month (https://quotewizard.com/home-insurance/florida), giving the insurance companies nearly $2.86 billion a year in premiums, so you would think that when it comes to making a claim there wouldn't be a lot of problems.
After all, although a lot of homes can be devastated if hit by a hurricane, many homeowners never make a claim in their lives, so you would think that the insurance companies can afford to pay those who do need to make a claim.
That is, of course, until you try making a claim yourself. Then you will find that the reality is that it is by no means as easy as you thought. And the reason is that it is all down to one small thing: profit. The less an insurance company pays out, the more profit it makes. Why else would an insurance company employ "loss adjusters" to look into your claim with the intention of keeping it down to as little as possible?
This Is Why You Need Us
This is why you need us at All Claims Solutions as Broward County insurance claim adjusters to work on your side and fight your insurance company in order to get you the full payment that you deserve. If you stop to think about it, if the insurance companies all paid out what they are supposed to pay out, we wouldn't be in business. We'd be out of a job! As it happens, as Broward County insurance claim adjusters, they keep us pretty busy, thanks very much!
When you face having to make a claim, whether it is for hurricane damage, storm, water ingress, mold, fire, structural damage, and more, you expect your insurance company to play ball. After all, you pay your premium on time every month, so it is only fair that your insurance company does the right thing. Unfortunately, as far as insurance companies are concerned, the words "fair" and "premium" don't belong in the same sentence!
That is why they employ those loss adjusters in the first place, and you can bet that there is only one way they are going to "adjust" your claim.
So, if you need to make a claim, call on us as Broward County insurance claim adjusters to work on your behalf. We are on call 24 hours a day, and we don't charge you anything unless and until we have achieved an appropriate settlement for you.



More Posts You May Find Interesting