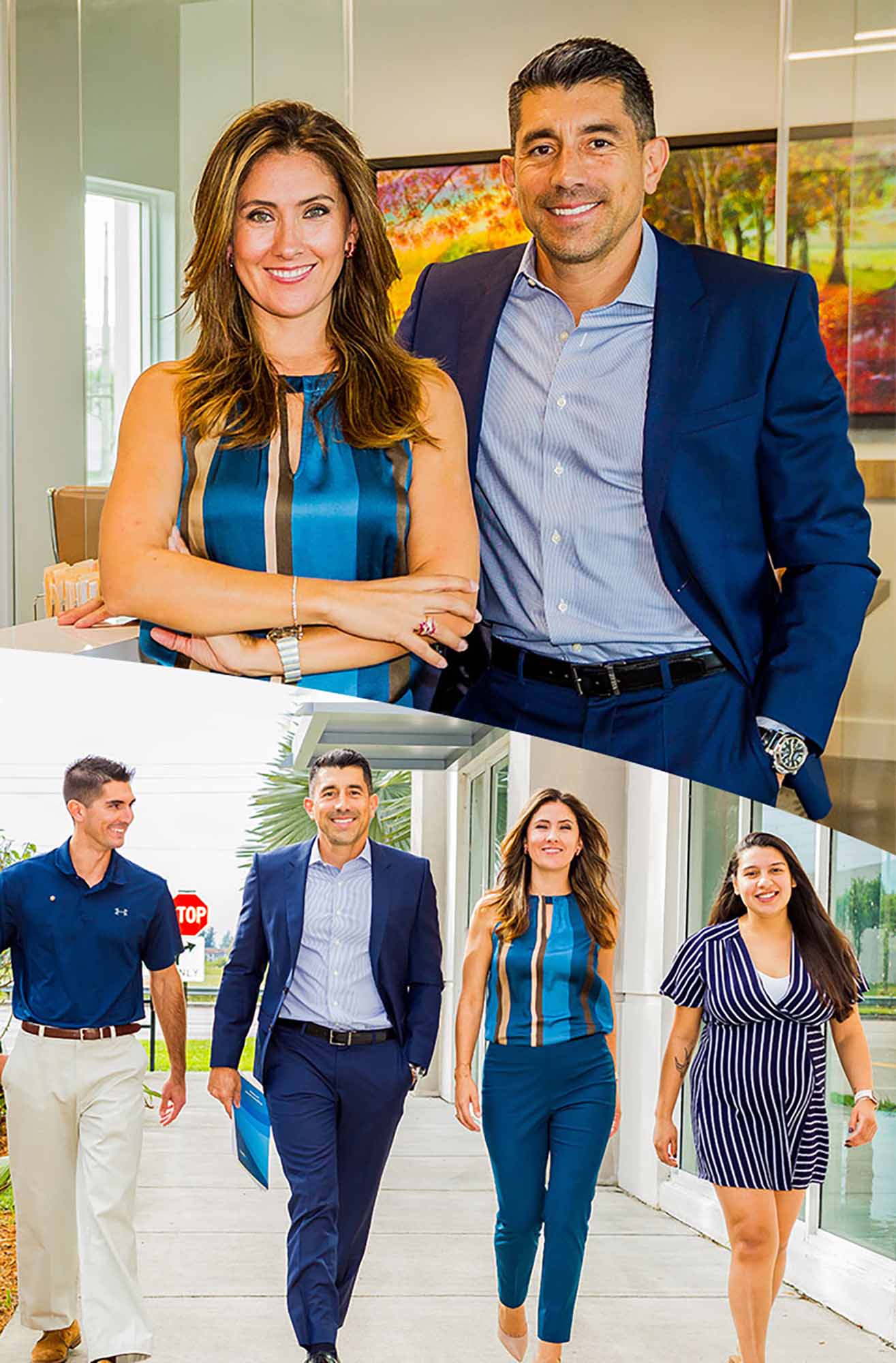 LICENSED

PUBLIC

ADJUSTERS
INSURANCE ADJUSTERS SERVICING  BROWARD COUNTY & ALL OF SOUTH FLORIDA
All Claims Solutions works hard to be the best loss consulting and public adjusting firm that exclusively works for you, the policy holder. Our best-in-class public adjusters (insurance adjusters) focus on residential and commercial properties in and around Weston Florida. If you're in Broward County (cities such as Pembroke Pines, Miramar, and Davie as well as Sunrise, Southwest Ranches, or Plantation), we service you. Contact our public adjusters for a free consultation on how we can help you get what you deserve from insurance companies!
CALL TODAY FOR A CONSULTATON
Contact us today and hire one of our top-rated insurance adjusters for your free inspection and consultation! We assist with all types of claims against insurance such as water damage claims, fire claims, all types of storm-related claims (e.g., hurricanes or flooding). We know that here in Broward County we're always at risk of hurricane- or storm-related damage. Let our insurance claim specialists work with you to defend your rights against insurance. We are independent advocates to help South Florida homeowners, businesses, and even condo associations (HOAs) to get what they deserve in an insurance claim.
We will only get paid if you get paid. Our licensed professional adjusters can assist you in negotiating and analyzing your insurance claim to get you the best settlement possible and represent YOU effectively. At All Claims Solutions, we care and strive to see you have someone in your corner and our NO RECOVERY-NO FEE policy means we aren't compensated unless we are successful with your insurance claim.
Our licensed public adjusters can provide you with a FREE insurance policy evaluation, on site inspection and estimate for your property loss. We have the skills to get you indemnified and we will be on your side in case of future loss or damages. Our team of public adjusters and loss consultants specialize in recognizing any type of residential or commercial property damages. We serve all of Broward County, West of Fort Lauderdale – including Weston, Pembroke Pines, Miramar and the excellent suburbs here in Broward County Florida.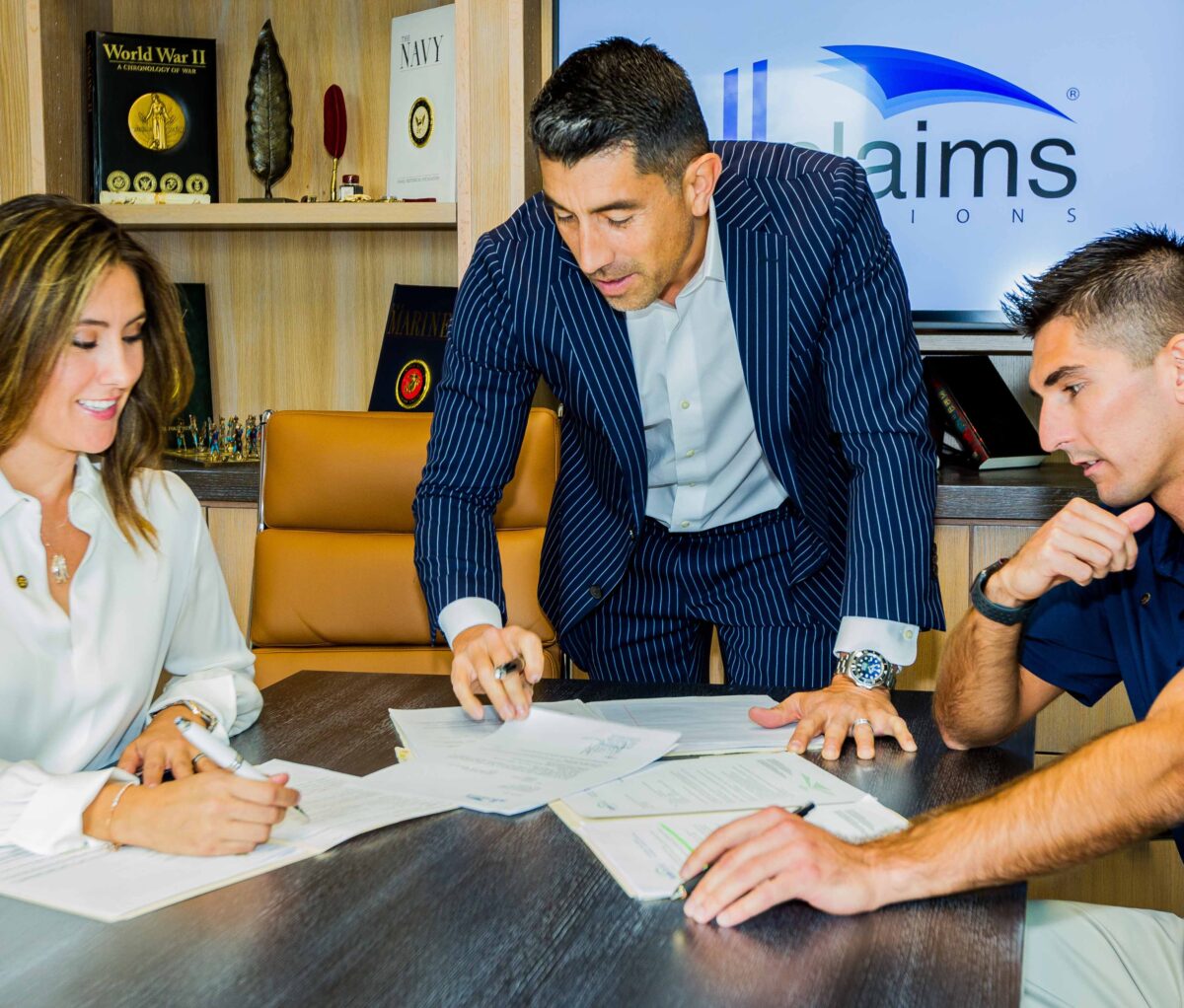 Whether you are a homeowners' policyholder, a commercial policyholder, or a homeowners association; even if you think there is no damage to your property, we can help. Let our adjusters perform a professional inspection and give you a free consultation.
When you file an insurance claim, insurance companies mobilize a team of experts to appraise and analyze the loss, but those insurance experts protect the interests of their employer, the insurance company. Think about it, if Florida insurance companies have adjusters protecting their interests, shouldn't you have a public claims adjuster assisting you in every step of the way, protecting your most important assets? In fact, Licensed public insurance adjusters in the state of Florida work on a contingency basis; meaning, they will get a percentage of your recovery only if they do get you indemnified; therefore, this insurance professionals share your same interest which is getting you the maximum possible settlement after any kind of property loss.
You might have been paying an insurance policy for years because you want to be protected for any accident that may happen in the future, but be aware that the accidental damage might have already occurred, and now it is time to use that protection and let the insurance company put you in a pre loss condition.

The right way to represent your interests.
Plantation, Florida, is a city with a population of just
In Broward County there are just short of 829,000 households,
Florida has so many fun city names! Sunrise, Florida, is