Florida has so many fun city names! Sunrise, Florida, is where the sun rises best! Obviously. But we've also got Christmas (where you go to get presents), Lone Cabbage, Lulu (emrember her?), Needmore (don't we all?), Fluffy Landing, Two Egg (with bacon and chips, please), Spuds (Oh all right, Two Egg, bacon, and Spuds then), Wacahoota, Dogtown, Yeehaw Junction, and a whole lot more!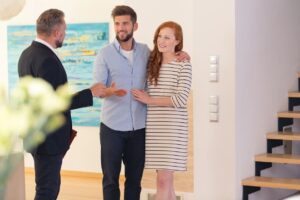 But throughout Florida,, whether your city has a "fun" name or perhaps a historic one, we are all at risk for floods, water damage, storms, etc. And if you need to make an insurance claim and need Sunrise, Florida, insurance (or "public") adjusters, we are here to help you at All Claims Solutions.
"Why would I need Sunrise, Florida, insurance adjusters?" we hear you ask. "What's the difference between an 'insurance adjuster,' and a 'public adjuster,' you ask?'"
If you have never had to claim on an insurance policy, that's a perfectly reasonable question. But if you do have to claim on an insurance policy you will very quickly find out the answer.
It's because insurance companies do not like paying out on insurance claims.
"But they advertise that they are very good and pay out on 99.9% of all claims, etc."
Yeah. Believe that if you will. Just wait until you make a claim!
What is a Loss Adjuster?
It is a man/woman, or team, who look deep into your claim and try very hard to find something that you are not actually covered for. Their job is to keep the amount of money that the insurance company has to pay out to the absolute minimum, and preferably nothing at all. All insurance policies have all sorts of clauses written into them to try to exclude as much as possible, while at the same time trying to make it look as though everything is "hunkey dorey" and you are actually covered for everything.
It is really very elementary math. The less an insurance company pays out, the more profit it makes. That's the beginning and the end of it. And that's why they pay loss adjusters to help them do just that.
And that is why you may need us as Sunrise, Florida, insurance adjusters, (or Two Egg, Lone Cabbage etc.,) to act on your side to see to it that you do actually get the amount that you should do. And if you live in Needmore that's exactly what you need – MORE than the insurance company wants to pay you.
So, if you have to make a claim on your insurance policy, wherever you live, come and talk to us. We charge you no fees whatsoever unless we get you the settlement that you should have, so you cannot possibly lose!



More Posts You May Find Interesting