Weston, Florida – May 3, 2021. All Claims Solutions, a team of best-in-class public adjusters serving Weston, Miramar, and other cities in Broward County, Florida, is proud to announce a timely post about the value of contacting a claims adjuster should damage occur during the 2021 storm season.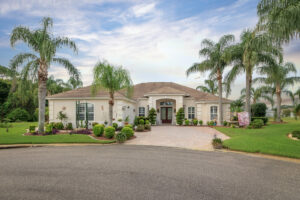 "Insurance companies are supposed to help customers recover from storm damage, but they are also a business which can complicate how they manage a claim," explained Christian Hernandez, Director of All Claims Solutions. "That's why it's important to have the number of a professional public adjuster handy. It's our duty to put client's needs first."
South Florida residents can review the new post by All Claims Solutions https://allclaimssolutions.com/2021/02/mercy/. A public adjuster (often also called an "insurance adjuster") can help manage various claims associated with natural catastrophes like hurricanes. Services cover both residential and commercial property damage due to high winds and flooding. A public adjuster can manage reimbursement claims for structural damage, mold, fire, water damage, and central heating. Interested persons can review the duties and support a public adjuster can provide in more detail by going to the topic-specific page at https://allclaimssolutions.com/what-is-a-public-adjuster/.
TOP PUBLIC ADJUSTER IN WESTON FLORIDA HELP RESIDENTS AVOID THE BLACK CLOUD OF CLAIMS DENIALS
Here is the background on this release. Floridians may be preparing for the hurricane season, which officially begins in May. Property owners in Broward County and South Florida might plan and review insurance coverage about storm damage. Thoughtful planning can include pre-identifying a professional Weston Florida public adjuster in advance of dangerous storms. After a property is damaged, an insurance company could partially, or fully, deny a claim. The rejection can lead to financial problems creating a 'black cloud' for the home or business owner. Working with an expert public adjuster in the Weston, Florida area can help property owners receive fair compensation for a claim due to storm damage. For these reasons, All Claims Solutions has announced a new post about the importance of knowing an expert to help file an insurance claim.
ABOUT ALL CLAIMS SOLUTIONS
All Claims Solutions is a loss consulting and public adjusting firm focused on supporting the policyholder. The company's best-in-class public adjusters serve the South Florida communities of Weston, Pembroke Pines, Miramar, Davie, Sunrise, Southwest Ranches, and Plantation. The team handles property damage claims for residents of Broward County and West of Fort Lauderdale. The independent insurance adjusters help manage claims for damage from; flood, water, wind and fire damage. Other services include claims for structural issues and mold in homes and businesses. The five-star rated independent adjusters support both commercial claims and residential claims, including HOA's. Let our expert adjusters help defend one's rights and interests against insurance company claims denials.



More Posts You May Find Interesting