Broward County is an amazing place to live here in Florida. Most of the time the weather is perfect. Except when it's not. As in the hurricane season.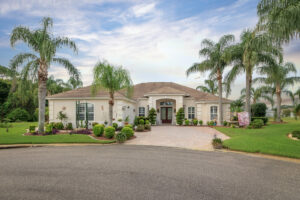 The insurance companies hate the Florida hurricane season because they suddenly have an avalanche of claims, and they are for a lot of money in most instances. This is because hurricanes can do a huge amount of damage, so the claims are not just for a few hundred dollars. They are for thousands – and the insurance companies do not like paying out.
They don't like paying out at the best of times, but the hurricane season is something else. At All Claims Solutions, as public insurance adjusters in Broward County, we get inundated with calls from people who have suffered damage to their homes and are in need of help fighting their insurance company who are doing their utmost to reduce all claims to the minimum.
Hurricane season is not so far away at the moment, and we hope that nobody suffers any serious damage to their homes. However, if you should be unlucky enough to suffer any damage, then please contact us as soon as you can if you want to get the full amount of your claim paid by your insurers.
Our Job Is To Fight The Insurance Companies For You
As public insurance adjusters in Broward County, it is our job to fight the insurance companies on your behalf so that you do not lose out by having your claim undervalued. The insurance companies all pay loss adjusters and expensive lawyers whose sole job is to reduce claims to the minimum. It is a simple fact that the less the insurance companies pay out, the more profit they make, and that is why they are happy to do that.
But if they have professionals fighting on their side to reduce your claim, it is only fair that you should have the same on your side. After all, if you try to fight them on your own your chances of winning are extremely low, if not zero because they will use every trick in the book – and probably a few that are not in the book!
Furthermore, our services are totally free up to the point that we obtain your settlement. If by some chance we fail to obtain your payment – although that is very unlikely – then you don't owe us a cent. As public insurance adjusters in Broward County, we work on a contingency basis. What that means for you is that we simply charge you a fee which we agree with you before we start work, but only when we have obtained your proper settlement.
In effect, that means that you simply cannot lose. So, if you need to make a claim on your insurance policy, come and talk to us and let's get you the payment that you deserve.



More Posts You May Find Interesting