There's a saying that if you don't ask, you don't get. As public adjusters working in Weston, Miramar, in the greater Fort Lauderdale area, we might revise this to say if you don't fight, you don't get.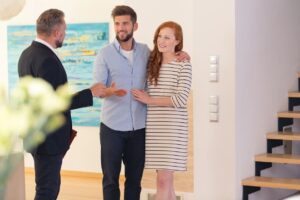 Now it is very true that the vast majority of people will do anything at all to avoid getting into a fight of any sort. It is just not the sort of thing anybody wants. They would rather go about their business and live in peace and quiet.
However, it is an unfortunate fact that the moment you put in a claim on your insurance policy you are in a fight whether you like it or not. That's because the insurance company will fight you tooth and nail in order to reduce or even wipe out your claim.
Oh yes, when they advertise they tell you that you are covered for this and covered for that, and that you will have no worries if the worst happens and you have to make a claim. Its' beyond belief, but about three years ago a very big insurance company in the UK ran adverts on the television bragging that "We LOVE to pay out!"
Can You Believe It?
Can you believe that? But it's true – and they got away with it for around six months until the UK Advertising Standards Authority finally clamped down on them.
The truth is the opposite. Insurance companies, including those in and around Florida, hate to pay out. It's a simple fact that the less they pay out, the more profit they make. Why else would they pay armies of "loss adjusters" and lawyers with the sole aim of reducing their payments to the minimum?
And that is exactly why, when you are fighting an insurance claim in Weston, Florida, you need us at All Claims Solutions as public adjusters to fight on your side. You simply cannot fight back against these big boys on your own because you probably don't have sufficient money, and you almost certainly don't know how to do it. They'll run rings around you.
But fighting an insurance claim in Weston, Florida, is what we do all day and every day. And we are very good at it. It's like everything else: you might be a very good auto mechanic, artist, musician, butcher, or accountant, for example, all of which we are clueless about. But when it comes to fighting an insurance claim in Weston, Florida, we've got your back. It's our specialty and we great a great kick out of beating the insurance companies and making certain that you get the full amount of your claim.
No ifs. No buts. Every last cent that you are due.



More Posts You May Find Interesting