Miramar, Florida – April 2, 2021. All Claims Solutions, a team of best-in-class public adjusters serving Weston, Miramar, and other cities in Broward County Florida, is proud to announce a 'website reboot' focused on providing information for persons searching for public adjusters (insurance adjusters) in and around Weston, Miramar, and other cities in Broward Florida.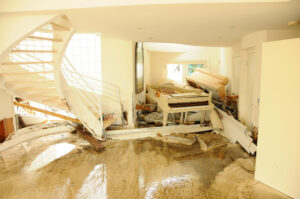 The new site emphasizes how to work with a public adjuster to maximize a potential insurance claim.
"We're excited by our new website and especially the easy access to information on our public adjuster services in and around Weston and Miramar," explained Christian Hernandez, Director of All Claims Solutions. "The general public is encouraged to visit our website and browse online information on public adjuster / insurance adjuster services. Even better, the person who is seeking to maximize an insurance claim can call us for a one-on-one consultation."
Interested persons can browse the new website at https://allclaimssolutions.com/. Secondarily for specific topic areas, users can check out key pages such as water damage claims or storm damage claims. Even more importantly, persons can use the new website to reach out and request a one-on-one consultation at no charge.
RESIDENTIAL CLAIMS AND THE NEED FOR A PUBLIC ADJUSTER
Here is background on this release. Hurricane season is just around the corner in Broward County and throughout South Florida. Property owners in cities such as Miramar or Weston are looking nervously to summer 2021 and wondering what the possible impact might be from severe storms. Even day-to-day risks and their costs are increasing, such as water or fire damage. Homeowners are diligently paying their insurance premiums, but may be unpleasantly surprised when they try to make a claim. Insurance companies may not be easy to work with. In the best case scenario, making a claim can be complex. In less good situations, the insurance company may not be willing to pay the fair amount. As the new website explains, however, an impacted homeowner might do well to reach out to a public adjuster in Weston, Miramar, or elsewhere in Broward for an initial consultation. For these reasons, All Claims Solutions is proud to announce a new update to their website.
ABOUT ALL CLAIMS SOLUTIONS
All Claims Solutions  is the loss consulting and public adjusting firm that exclusively works for the policyholder. The company's best-in-class public adjusters serve South Florida, especially the communities of Weston, Pembroke Pines, and Miramar as well as Davie, Sunrise, Southwest Ranches and Plantation. Their public adjusters are passionate about Florida homes and businesses throughout Broward County and West of Fort Lauderdale, and these insurance adjusters aim to be the top-rated, best insurance adjusters (public adjusters) for each and every client. Let our helpful adjusters help with insurance claim issues and defend one's rights and interests against insurance companies.



More Posts You May Find Interesting